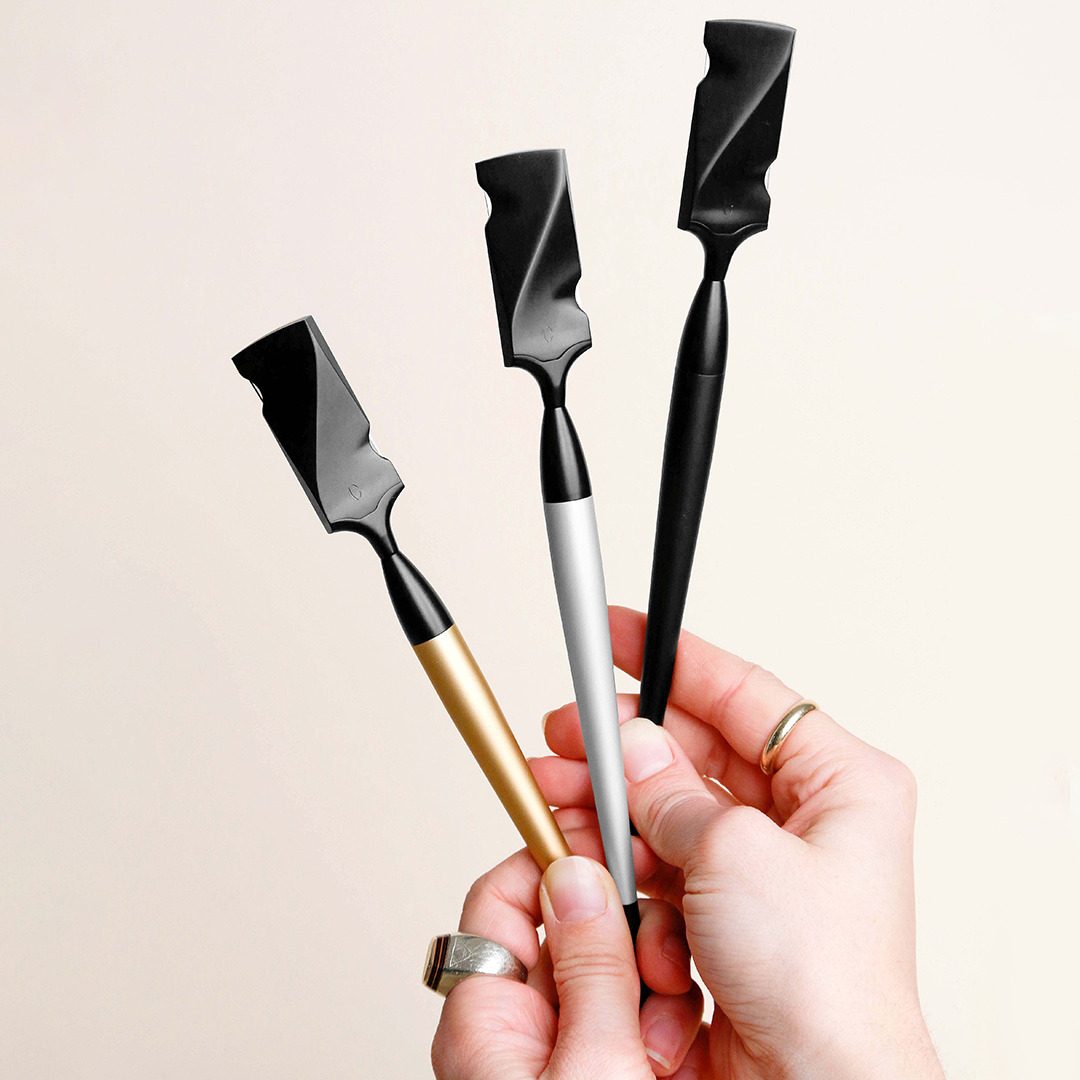 calligraphy cut Limitless Kit
Introducing our Limitless Kit: Your Gateway to calligraphy cut Excellence

Unlock the transformative potential of calligraphy cut with our Limitless Kit. Elevate your hairdressing skills and deliver exceptional results to your valued clients using the precision of our calligraphy pen.
We're committed to your success, which is why we've meticulously curated the Limitless Kit to equip you with everything you need to embark on your journey with calligraphy cut. Here's what you can expect:
Personal calligraphy pen: Crafted to perfection, this 3rd generation pen is the key to extraordinary hairstyling. This precision tool will enable you to take your abilities to an entirely new level, delivering exceptional results to your clients

Essential Training Materials: Explore a wealth of essential training materials included in your Limitless Kit, designed to provide you with everything you need to learn the calligraphy cut technique
Free calligraphy cut Membership*: Gain exclusive access to our calligraphy cut membership, designed to supercharge your salon success. This membership unlocks a world of opportunities for you with exclusive benefits like education content, marketing materials and a thriving community of like-minded professionals.

Don't miss out on this opportunity to take your hairdressing skills to the next level. Order your Limitless Kit today and step into a world of limitless possibilities with calligraphy cut.
*The membership is contingent upon the terms and conditions of the calligraphy cut Framework Agreement. The purchase of the Limitless Kit constitutes acceptance of this agreement.